Table of Contents
Add New Items
The Add New Items dialogue allows you insert plugins into your panel.
Add new items dialog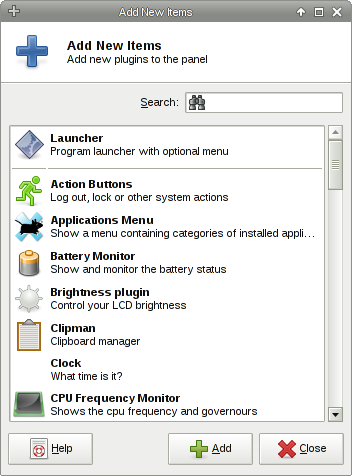 Accessing Add New Items
The Add New Items dialogue can be opened by right clicking on empty space on a panel and going to Add New Items. If you right click on a space occupied by a panel plugin, you can access Add New Items by going to Panel → Add New Items.
Adding Panel Plugins
To add a panel plugin to a panel, select a plugin in the list and click Add. The panel plugin you have selected will appear at the end of the selected panel.
You can also drag an item from the dialog and drop it in the panel.