Preferences
General
General Preferences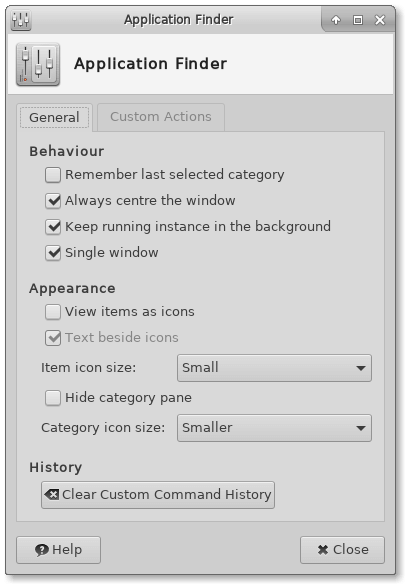 Behaviour
Appearance
icon viewlist viewView items as icons
History
""
Actions
Custom Actions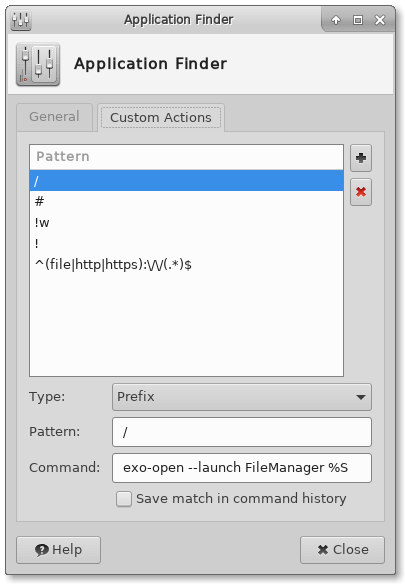 Introduction
Custom actions can be used to match commands entered in the collapsed view and use them to quickly perform tasks.
It can for example be use the make shortcuts to commands, but also to send arguments to a website, for quick searching.
By default 4 custom actions are predefined, but you can change this to anything you like. See also the Custom Action Examples in the dedicated wiki page.
Usage
You can add a new (empty) action by clicking on the Add (+) button and remove the selected action by pressing the Delete (x) button.
Strings in the Application Finder by the type and pattern or the action. If there is a match, the command is executed as a replacement for the entered string.
pattern
Perl-compatible regular expression
type
abcabcdef%sdefabcabcdef%sabcdef( )\\1\2\0^ab(.*)fg$abcdefg\1cde