Applications Menu
The Applications Menu panel plugin places a menu in the panel that allows easy access to installed applications.
Properties
Applications menu's properties dialog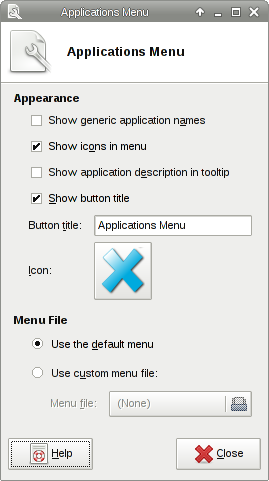 Style Properties
You can set a custom icon size in gtk-icon-sizes with the name panel-applications-menu. The default icon size is 16px. Special widget name in this plugin is applicationmenu-button.
See the section Theming for more information.