Notification Area
The Notification Area panel plugin allows you to display multiple tray icons from various applications within the panel.
Properties
Notification area's properties dialog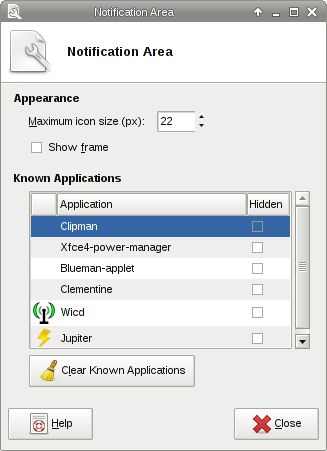 Appearance
Known Applications
The Known Applications displays the icons and names of all applications which have appeared in the Notification Area. You can define which icons you would like to hide or display in the Notification Area by checking the boxes within the Hidden column.