Preferences
This page is work in progress!
General
General Settings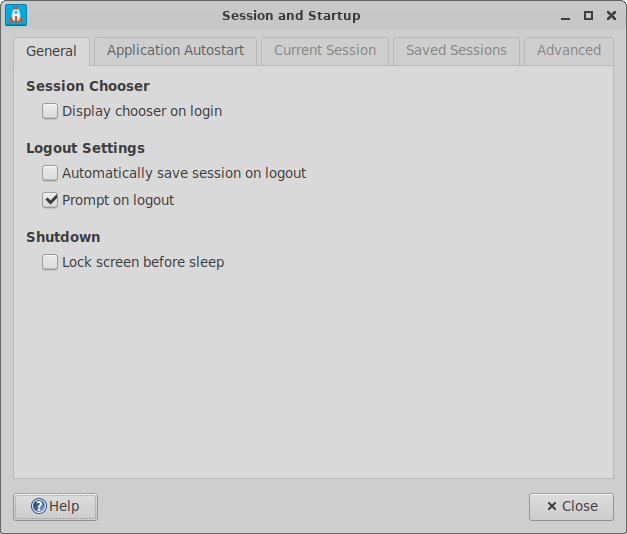 Splash
Splash Settings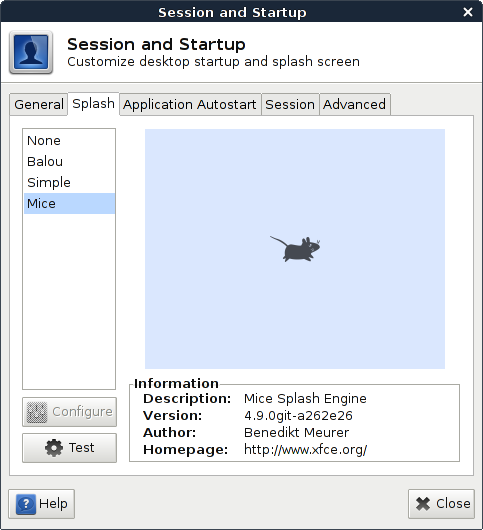 On the left, the dialog shows a list of all installed engines. Select an engine, and you will see, if available, a preview and information about it. You can click on the Test button to see a demonstration of the selected splash screen engine.
xfce4-session provides three Splash themes engines by default. Their respective configuration options – if any – are available from the Configure button.
Application Autostart
Application Autostart Settings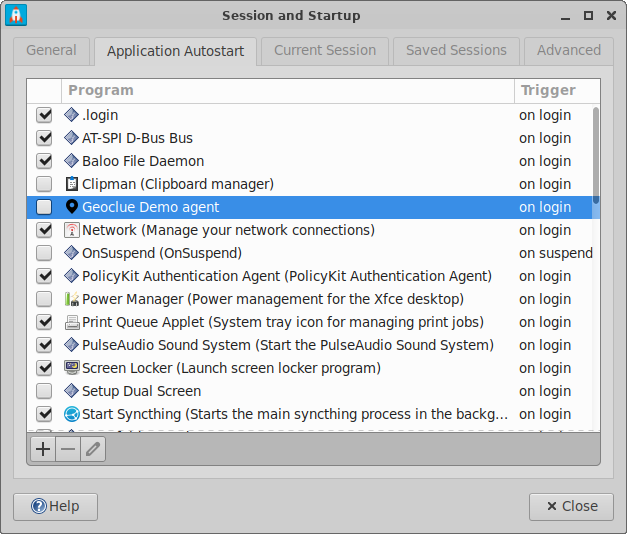 Session
Active Session Settings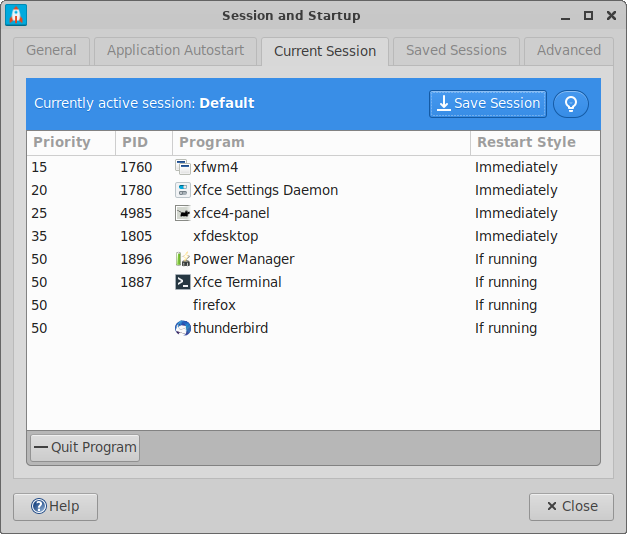 Advanced
Advanced Settings
This option also instructs xfce4-session to bring up the GNOME assistive technologies at startup (if enabled in the GNOME control center). See the GNOME documentation for more information on this topic.
KIOSK capabilities